Request a SignWire.com Quote
Sign Price Quote :: Online Sign Price Quote :: Free Sign Quote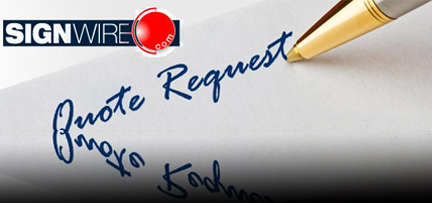 Thank you for your interest in our company. SignWire.com is America's Sign House.
Please call us toll free at (800) 922-6189 for expedited assistance with all sign questions and price quotes. The SignWire.com call center is open from 8:00 am-5:00 pm EST.
You can also use the form below to request a sign quotation. Once we receive your completed form, a SignWire.com consultant will quickly respond to your requests.